Jack Ellison
Jack has been assisting people with addiction, disability, mental health,drug and alcohol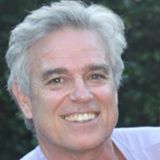 and child protection issues on the Sunshine Coast for 16 years. He is a Medicare, DVA and WorkCover accredited Clinical Mental Health Social Worker with a Masters in Mental Health and a Masters in Child and Adolescent Welfare.
He has worked in the government and non-government sectors in supervisory and team leader roles. Jack is an experienced group facilitator and has provided training for community workers in mental health (and dual diagnosis) across South East Queensland. Jack facilitates Mindfulness groups and Alcohol and other Drugs therapeutic groups for people experiencing mental health issues to improve emotional regulation and wellbeing.
Jack works with adolescents, adults and families with a range of dual diagnosis, addiction, disability, mental health drug and alcohol and child protection issues. He also provides professional supervision for community and social workers and provides training in dual diagnosis, mental health and drug and alcohol. He also facilitates professional planning and community events.
In 2012, Jack was honoured with an Australia Day award for service to the community.